october 9th, 2004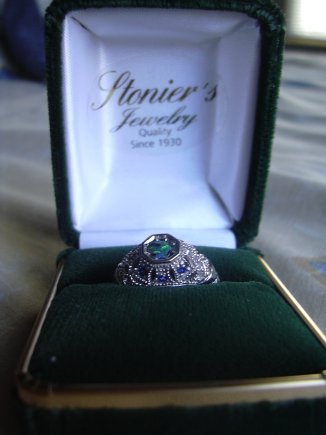 Stats:
4mm AAA Black Opal
6 Blue Sapphires
14 kt White Gold
from Stonier's Jewelry in Wadsworth (Thanks Mia and Mrs. Hartman!)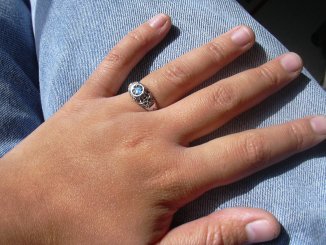 Tod and I asked my parents for permission to get engaged on Monday, October 4th. They said ok! (: Tod's folks have been hinting for years (with a subscription to Bride magazine, no less), so they should be accepting as well.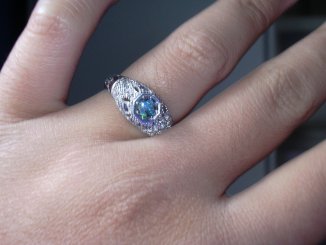 No, we haven't picked a date yet. We still have at least 46 years to pick one (seeing as at Gigi's wedding 4 years ago, I said I was getting married after La, and La said he was getting married in 50 years).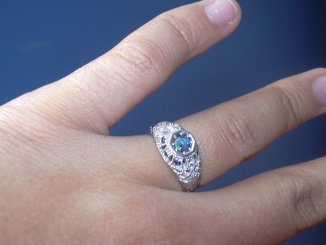 You may notice that the images are in a folder entitled "kitchenaid." Tod's mom will not get Tod a Kitchenaid mixer until he gets married. As a result, when the two of us discuss anything remotely marriage-related, we usually refer to Kitchenaids instead.
i wore the ring to grace's wedding reception to see if people would notice, and while tom was able to get a beautiful picture of it, he didn't really realize what he was photographing until we commented the next day. as for the delay before telling most of the rest of you? well, i just wanted to see how long it'd take for people to notice. *grin*
~ todkat